Charles Loloma is best known for his innovative compositions, atypical jewelry techniques, the incorporation of unusual stones, and the tremendous impact he had on the generations of artists that followed him. He was born near Hotevilla, Hopi Third Mesa, to Rex and Rachel Loloma of the Badger clan. Loloma began his artistic career as a teenage boy while he was attending Phoenix Indian High school when he was asked by Fred Kabotie to assist in the reproduction of murals from the Awatovi site on the Hopi reservation of New York's Museum of Modern Art. He continued as a muralist and painter and worked with Kabotie and Rene d'Harnoncourt on murals at the Federal Building on Treasure Island in San Francisco in 1939. Charles married Otellie Pasiyava, a Hopi potter from Second Mesa, Arizona and then served in the military from 1942-1945 stationed in the Aleutian Islands. In 1947, he attended Alfred University School for American Craftsmen in New York where he and his wife Otellie both earned a Certificate in Pottery in 1949. During their studies, the Lolomas learned how to make stronger mixes of clay along with modern methods of forming and firing pieces. It was Loloma's desire to teach these techniques to the Hopi people and help make them more self-sufficient. 
Loloma would paint only occasionally after his return from service in the military and focused most of his energy into his pottery. He received a fellowship from the Whitney Foundation for the research in ceramics on the Hopi reservation, working on this project from 1949-1951. Charles and Otellie then opened a shop in Scottsdale, Arizona in 1954 to sell their clay works under the eponymous 'Lolomaware' line at Lloyd New's Kiva Craft Center –a series of shops dedicated to handmade goods, from clothing to jewelry. It was not until 1955 that Charles began turning his creative effort toward jewelry, and gradually this art form took precedence over his popular pottery line. For six years while he operated his pottery shop, he also devoted time to teaching at the University of Arizona Tucson, at Arizona State University Tempe, and summer extension courses in Sedona. In 1959 he participated in the conference which launched the Rockefeller Foundation's Southwest Indian Art Project at the University of Arizona, and continued as an instructor for its three summer sessions. The realization of a longtime dream he shared with Lloyd New to help Indian students find an individual expression of their cultures through the arts came in 1962, with the founding of the Institute of American Indian Arts in Santa Fe. He and New were appointed heads of both, the Department of Plastic Arts and the Sales Department where student work was sold.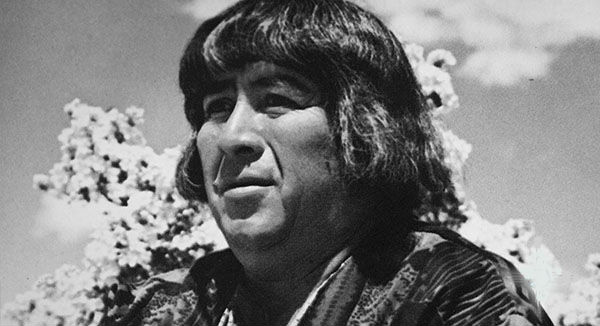 Despite his heavy workload, Loloma continued working on his jewelry, and in 1963 had a very successful show in Paris, France. As his jewelry continued to gain international recognition, he was eventually able to devote all of his time to his art and in 1966 began construction of a studio and gallery near Hotevilla, surrounding himself with panoramic views of the valleys and mesas of his homeland. Throughout his life, Charles continued to have a deep reverence for Hopi beliefs and ceremonies; he lived by the Hopi calendar, its cycles of birth, death, and regeneration. His work, although accepted with open arms by international and acclaimed critics, suffered a backlash for its untraditional aesthetic from his own people, "it's nice, but it's not Indian." His work was rejected from the Gallup Intertribal Art Show three times. Loloma used unconventional materials like sugilite, lapis, ivory, gold, pearls, diamonds, and even wood. Unlike most Native jewelers at the time, he used turquoise only to accent his pieces. He also utilized his innovation to create pieces that stepped beyond the boundaries of traditional Indian jewelry with eloquent contemporary designs, inlay of abstract shapes and various heights, and 'inner gems' on the interior of some of his pieces expressing his belief that "people have inner gems." He also received many of his inspirations from other cultures, and in some instances created Hopi interpretations of Egyptian figures. Charles was eventually accepted by his culture and won first prize in the Scottsdale National Indian Art Exhibition seven years in a row. 
When asked by his biographer what he would like to be remembered for, he said, "What I'd like to be known for is beauty." Significantly, 'Loloma' translates to 'beauty' in the Hopi language. Charles Loloma passed away in 1991, leaving behind a legacy that continues to inspire artists and admirers to this very day.
"We are a very serious people and have tried hard to elevate ourselves, but in order to create valid art, you have to be true to yourself and your heritage."