For over 30 years Richard Chavez has been at the forefront in changing the perception of what "Indian jewelry" is supposed to be. His appreciation for simplicity and meticulous attention to detail evident in his jewelry-making grew out of his training as an architect. Chavez uses his immense talent as a lapidary artist to inlay distinct forms with irregular cuts of stone and carefully selected color schemes to create his contemporary, chic pieces with an emphasis on purity and balance.
From start to finish, each piece of jewelry involves many steps; beginning with sketches, followed by soldering, sanding, cutting, polishing and the lapidary process. Each step is done entirely by Chavez, with the lapidary process being the most intensive. This time-consuming labor of love begins with the purchase of only the best raw materials which Chavez then cuts to become part of his signature designs set into a silver or gold frame.
His work has received numerous awards since his first competition in 1976. Yet in 1990, Richard stopped entering juried competitions, feeling he no longer required competitive validation. Instead, he finds the positive reactions and comments from the public and his esteemed clientele to be more gratifying than any award he could receive.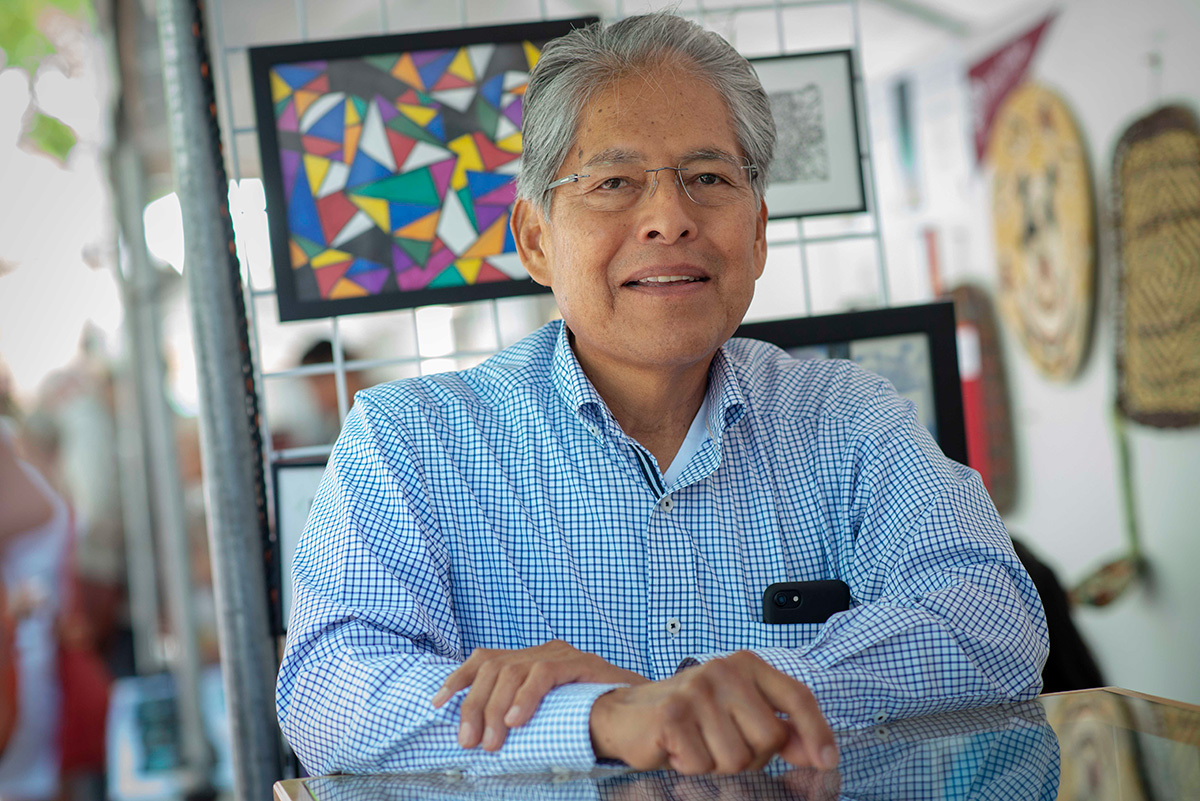 "When I first got into jewelry making, my grandfather said 'Your talent doesn't come from you, it comes from some outside source, so don't ever take it for granted. Make sure you give thanks and you share that gift that you have.' So that's what I try to do."