Margaret Tafoya (1904-2001), the matriarch of Santa Clara Pueblo potters, is regarded as one of the great masters of Pueblo ceramics, known for trademark large black polished wares decorated with traditional imagery of bear paws, water serpents, rain clouds, and other symbols of survival.
For her, respect and honor were earned through a lifetime of hard work, perseverance, and dedication. She was small in stature, yet her imposing reputation increases with each passing year. She became a potter through circumstances of fate, yet it was the clay that enabled her family to survive a century of cultural, social, and economic change. The mother of a dozen children of her flesh and hundreds of the clay, she kept both tightly intertwined throughout her life. Hailed as a Pueblo matriarch, she was the progenitor of a dynasty of potters, committing her life to the preservation of traditional Santa Clara pottery forms, designs, and techniques.
Among the matriarchs of Pueblo pottery, Tafoya is unique. She neither innovated a style like Maria Martinez, who created the black-on-black pottery at San Ildefonso Pueblo, nor revived an art form from its prehistoric antecedents like Nampeyo of Hano at Hopi. She did, however, bind herself to the cultural traditions of Santa Clara Pueblo. Despite changes in styles and techniques over time, she held firm to her faith in the clay. As a result of this commitment, she created some of the largest pieces of Pueblo pottery in the twentieth century. She demanded perfection from the clay in its form, polish, and design.
For more information see Charles King's excellent book Born of Fire: The Life and Pottery of Margaret Tafoya.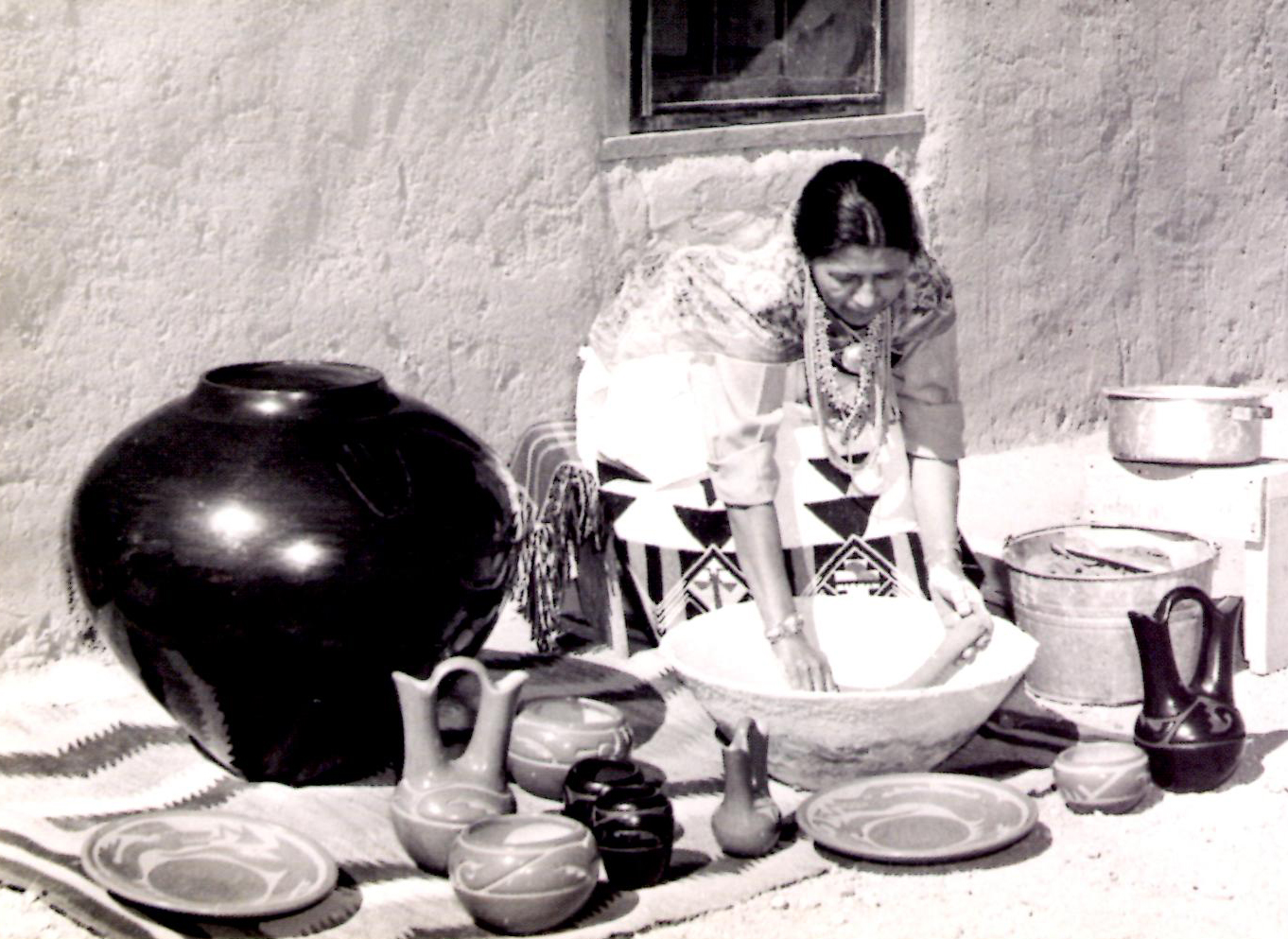 "You have to have a good heart when you sit down to make this pottery; you have to live a good life. The pottery knows."